Madhya Pradesh : State of Resources
Madhya Pradesh is the second largest state with an area of 308,292 sq. km. The salient features of the State are its central location, air connectivity, vast and rich natural resources, rich biodiversity, a rich cultural heritage, an excellent quality of life, a thriving industrial base, peaceful and trained work force, a progressive & investor friendly government, cheap land and comparatively good law and order situation.



Our Green Belt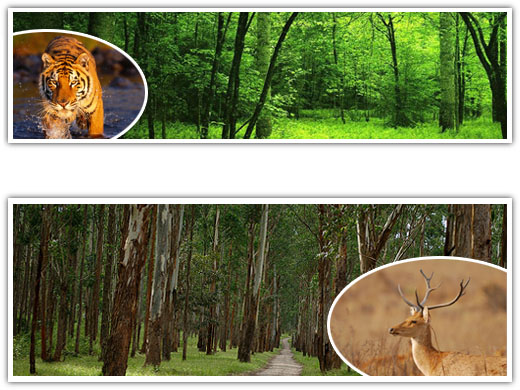 Amongst all states M.P. has the largest area under forest cover.

Approximately 31% area of the state i.e.94689.38 sq.Km under forest

13% of the country's forest area in M.P. with diverse forest types.
Our Pristine Bio-diversity
Tropical climate & varied topography support rich Biodiversity.

Three biosphere reserves at Panchmarhi, Amarkantak and Panna.

10 National parks and 25 Wild Life Sanctuaries.

Repository of a large number of rare valuable medicinal and aromatic plants, about 500 species found in the state.

Tribal communities engaged in application & practices of value addition to agricultural and forest produce.

Traditional Knowledge and rich bio-resources have immense possibilities of bio prospecting.
Farmers - our backbone
Agriculture contributes 32% of state GDP employing 77.5% of total work force.
Contributes about 7.5% of the national food grains production and about 22% of the national oilseeds production.
11 out of 127 agro climatic zones of the country are in M.P.
Largest producer of pulses and oilseeds in the country Largest producer of soyabean
Largest producer of Garlic and Coriander.
Exporter of Fenugreek and Onion.
Largest user of Biofertilizers amongst all the state.
Main Focus on horticultural crops like Mango, Banana, Orange, Aonla, Chillies and Flowers.

Rock Solid Cradle
15% of the country's mineral wealth in M.P.
Asia's thickest coal seam with 14% of India's coal reserves in M.P.
Only working diamond mine at Panna in M.P.
144 BCM of coal bed methane.
3625 million tones of limestone reserves
Manganese and Dolomite, Key ingredients of Iron and steel.
Exotic dimensional stones, Marble, Granite & Flagstone.
Investor Friendly Industrial Policy